Image/Video
Bild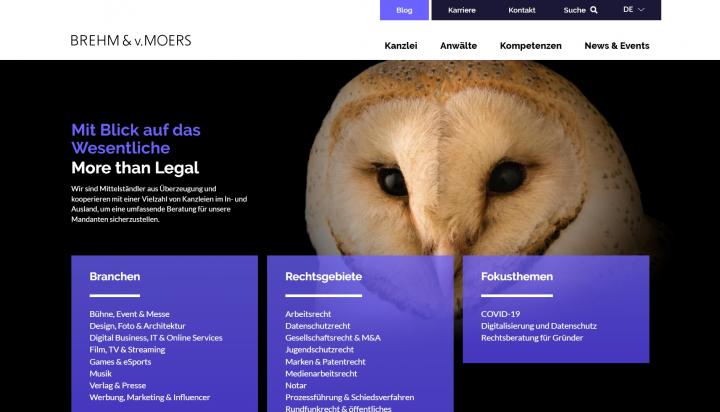 Text
The new BvM website was designed and implemented together with the experienced team from Goldland Media. Not only technically, but also visually, the expectations regading website design have evolved tremendously over the years, just like the industries we advise. This should also be reflected on the BvM website. 
Regarding the design, we have decided against classic stock photos or pictures of attorneys standing in busy rooms or behind their desk and went a little out of the box: we used images from the series "The Photo Ark" by Joel Satore (read more here). 
In the future, we will continue to publish current information on events, new legal developments and our firm here on a regular basis. If you want to make sure you don't miss anything, you can also sign up for our newsletter here, which will regularly summarize the news. 
We welcome any feedback, especially topic requests for future blog and news posts.